As well as classes, workshops and residential courses, gatherings are also important elements in the learning and practice of Okido Yoga. We are preparing for the following gatherings in the near future.
35-year Celebration Gathering
Date & Time: Saturday 29th June 2019 2:00-5:00pm
Venue: Friends Meeting House, 150 Church Road, Watford WD17 4QB
In July 2014, we celebrated the 30th anniversary with 70 people, having a slide show, speeches, introduction of old and new friends, and a party.
This time, depending on the number of participants, we will do either Okido-yogic fun games, a yoga session, or a sharing talk, or all of these. In any case, it will be followed by afternoon tea. We could even exchange second-hand items brought from home. This event will be open to the family and friends of all our students. More information will be updated here nearer the event.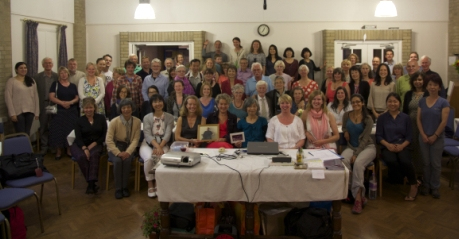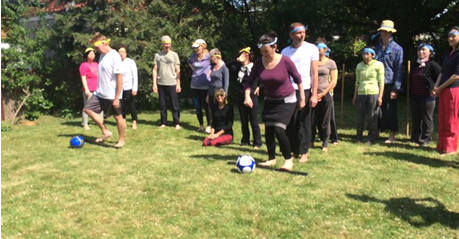 Online discussion
This will be an online educational gathering. Since Okido Yoga is daily-life yoga, we run residential courses. However, it is important to make each person's home the place to practise Okido Yoga. Despite living apart, locally or internationally, we can encourage each other. In this gathering, pre-reading homework may be given (a few pages of an Oki-sensei's book), and then we will meet online to discuss it with international Okido students for about one hour. We may hold these gatherings once or twice a year. More information will be provided here later in the year.