As well as classes, workshops and residential courses, gatherings are also important elements in the learning and practice of Okido Yoga. We are preparing for the following gatherings in the near future.
Okido Yoga UK Summer Social
Date & Time: Saturday 29th June 2019 2:00-5:00pm
Venue: Friends Meeting House, 150 Church Road, Watford WD17 4QB
Free Parking in and around the venue; By train, please come to Watford Junction and walk for 10 minutes.
No Admission Fee
You are warmly invited to join this open afternoon event with your family and friends.
It will be an opportunity to socialise with others who attend Okido Yoga classes, including teachers. You may even come across old faces from past retreats.
It will be casual and there will be a surprise programme of activities for you to enjoy!
To reserve a place, please email or ring Tomoko indicating if you will be bringing others and, if so, how many. (contact@okidoyoga.org.uk or 07788766612)
We ask everybody who attends to please bring some snacks, fruits or non-alcoholic pure drinks* to share. If everybody brings something, nobody should need to bring a lot, and also you can take home what is left over.
* Food is a part of yoga practice. Please bring foods/drinks that are vegan, organic, sugar-free and chemical-additive-free wherever possible. We can provide recipes if you'd like to have a go at preparing such snacks.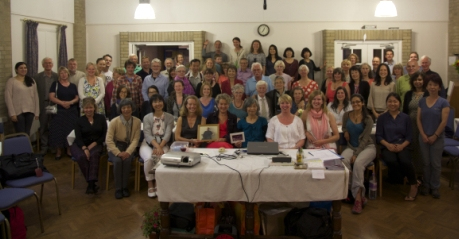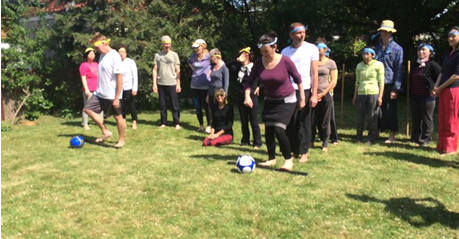 Online Discussion
This will be an online educational gathering. Since Okido Yoga is daily-life yoga, we run residential courses. However, it is important to make each person's home the place to practise Okido Yoga. Despite living apart, locally or internationally, we can encourage each other. In this gathering, pre-reading homework may be given (a few pages of an Oki-sensei's book), and then we will meet online to discuss it with other Okido students for about one hour. We may hold these gatherings once or twice a year. We did one with topic of Pratyahara in April 2019 among the approved teachers of Okido Yoga UK. We are intending to expand this opportunity internationa Okido Yoga students who can be connected through skype.