Are you unable to attend in-person or online lessons? Do you want to practice at your own pace? Then the following options are available:
Full 90-minute video lessons
Each of these lessons includes instructive notes and is accessible for one week at £11.
Each lesson has a different programme and consists of warm-ups, breath-observation, various yoga poses, shavasana and meditation.
To purchase, please email contact@okidoyoga.org.uk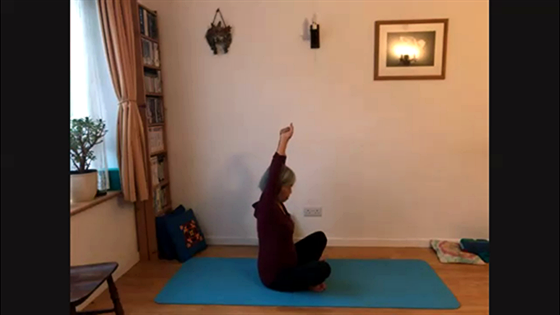 Free 20-minute video lessons
The following 20-minute videos are made for you to recuperate in a shorter time. There are no verbal instructions for exercises. Please enjoy them at an easy pace.
Chair-based exercises
▪ Based on yoga principles
▪ For all ages and abilities
▪ Ideal for mornings or as a break from deskwork
Floor-based exercises
▪ Based on yoga principles
▪ For all ages and abilities
▪ Ideal for evenings or after physical labour
Hot & cold contrast baths for feet
▪ Winter-warming self-care
▪ Or any time to improve circulation
▪ For cold feet and overall relaxation